56 days in the saddle: From Bavaria to Hiddensee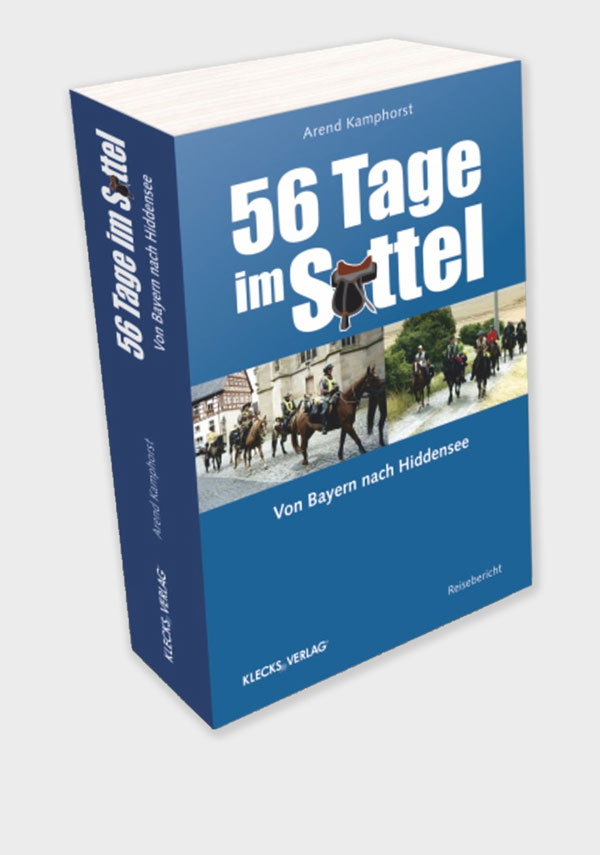 An adventure that horse breeder and entrepreneur Arend Kamphorst can not resist. He dares the unknown, takes a break and joins the group Deutschlandreiter. In addition to the expected glorious hours on the back of his horse, but animal and human are also put to the test: A group leader who rules with whistles like Little Napoleon, riders who prefer to keep their horses on the reins, as to sit in the saddle, snoring comrades - a challenge of a very special nature awaits the participants.
But one thing predominates: Nothing is more beautiful than to explore in harmonic togetherness between horse and rider the beautiful areas of the country.
The author of this book grew up on a farm. Even at a young age, the noble horses inspire him. After completing elementary and secondary education in the Netherlands, he moves to Germany, where he studies agriculture and eventually becomes a successful entrepreneur. After one of his sons, after completing his studies, starts the company succession, he takes a break, which causes considerable changes. His love for nature and noble horses is always preserved, and so he initially pursues a small but fine horse breeding, which he leads due to his special passion to a successful stud. In addition to horse breeding and rearing, he has made it his goal to capture interesting situations and experiences of his life - always with the aim to give the reader insights, to stimulate thought processes and to show things even from unfamiliar perspectives.
Available in German only at Klecks Verlag or Amazon