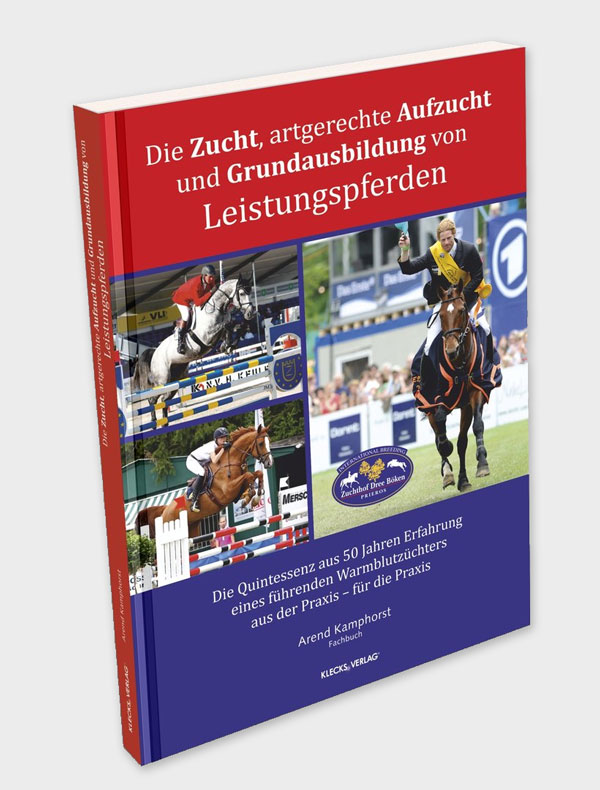 New Release by Arend Kamphorst
The quintessence of 50 years of experience of a leading warm-blooded practitioner from practice - for the practice.
Fifty years of practice speak for themselves - as well as the large number of champions and breeding horses that come from the Zuchthof Dree Böken stud. Examples include the state premium mare Weltmarchen or the stallion Vulkano FRH or Stakkato Gold - horses that connoisseurs of the scene are familiar with.
As one of the leading warm-blooded breeders, Arend Kamphorst reveals in this book some secrets of his success, from practitioner to practitioner. He gives detailed information about the right feeding, husbandry and care. In addition, he gives tips for successful breeding, tells of his experiences with breeding associations and in competition situations, gives advice on dealing with illnesses - and always in the center: the love of the horse and the respect and respect for the noble animals.
Available in German only at Klecks Publishers
136 pages in Hardcover
ISBN book: 978-3-95683-428-8
ISBN E-Book PDF: 978-3-95683-429-5
ISBN E-Book epub: 978-3-95683-430-1